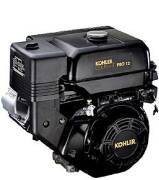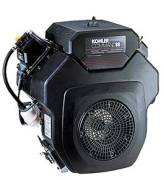 SERVICE
We offer averything from oil changes to complete rebuilds to warranty repair. Please note that ALL Kohler warrantys are questionable until approved by Kohler.
Enginemasters Inc. is a authorised service center for all Kohler Indusrial Engies. Kohlers are featured on a huge selection of commercial lawn equipment, industrial air compressors, and many other applications. Our staff has been working with Kohlers for over 25 years and are sure to be able to help you with yours. From the older Magnums to the newer Commands, we can help.

Huge selection of parts for ALL models
NOW SERVICING KOHLER KDI!
Parts and service available for the new Tier 4 KDI engine.
Kohler Generators and Power Systems Coming Soon!
Enginemasters Inc.
22037 Howell Drive
New Lenox, IL 60451
815-485-4545
Fax: 815-485-4559

Engine sales- industrial engines, generator engines, diesel gas engines for generators, diesel engines, gas engines, fuel injected engines, liquid cooled engines, air cooled engines, ohv engines, side valve engines, four 4 stroke engines, two 2 stroke engines, engine parts, diesel engine parts, gas engine parts, engine cores, engine short blocks, engine long blocks, engine specs, engine specifications, overhead valve, engine, cylinder heads, engine sales, engine parts sales, engines, industrial engines, diesel engine parts, gas engine parts, briggs & stratton engines, continental engines, hatz engines, honda engines, kawasaki engines, kohler engines, kubota engines, lombardini engines, mitsubishi engines, onan engines, robin engines, tecumseh engines, vanguard engines, wisconsin engines, wiscon engines, linamar engines, kohler engines, lincoln welder engines, miller welder engines, briggs & stratton engine parts, hatz engine parts, honda engines, kawasaki engines, kohler engine parts, kubota engine parts, mitsubishi engine parts, onan engine parts, robin engine parts, tecumseh engine parts, vanguard engine parts, wiscon engine parts, wisconsin engine parts, continental engine parts, linamar engine parts, isuzu engine parts, gas engines, diesel engines, new engines, remanufactured engines, engine manufacturers, engines, power equipment manufacturers, engine dealers, bobcat engines, forklift engines, crane engines, snowblower engines, lawnmower engines, tractor engines, perlux, prestolite, wico, beam, century, garretson, zenith, martin, rotary, diesel gas engine distribution, diesel gas engine distributors, diesel gas engine dealers, hatz rebuilding, hatz rebuilt, wisconsin rebuilding, wisconsin rebuilt, leeboy engine, hatz leeboy, hatz rebuilding parts, hatz belt, onan coil, onan engine, onan parts, onan rebuilding